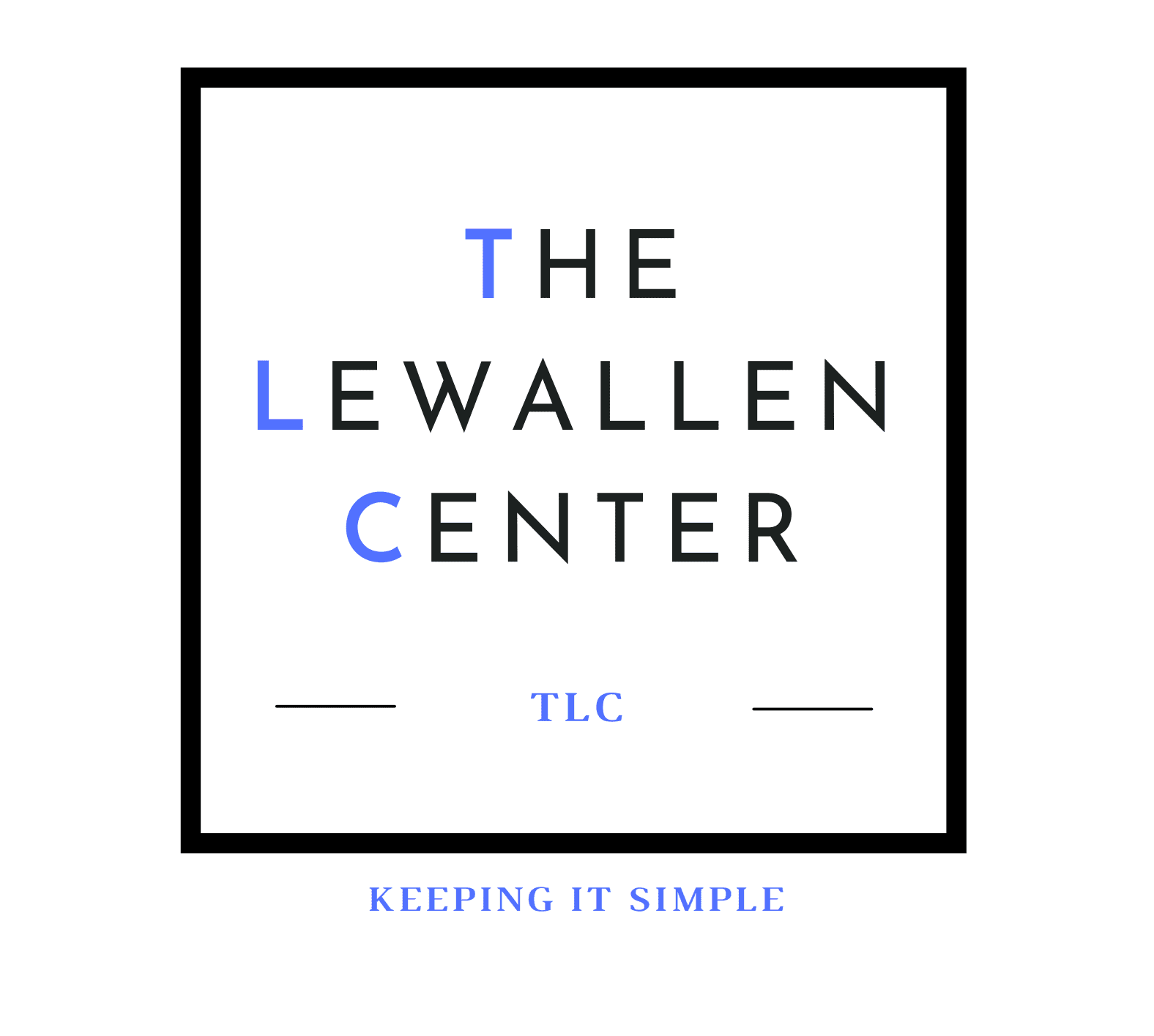 T

HE

L

EWALLEN

C

ENTER…keeping it simple.
Life can become "unmanageable" at times. As the complexity of the problem increases, finding a "way out" can feel impossible. Human nature seems to be that we often build a more complex system, to deal with increasingly complex problems. When in fact, we need to slow down and simplify. TLC can help you reduce the complexity of your problems and recover from what you may have thought you couldn't.
We will take you through an 8-week program to leave behind habits and coping mechanisms that are only making your life harder. Along the way, you will pick up new habits, healthier mechanisms, and simple tools to help you in long-term recovery. SAMHSA, a part of the U.S. Public Health Services has outlined "Four Major Dimensions of Recovery." These are Health, Home, Purpose, and Community. Our program is founded on these recommendations.
Our programming is small. We keep things simple and personalized. Health, both physical and mental, are the focus of the first weeks. We are a family-based business, that believes in the healing power of families. Your home and those in it, all need support to improve the functioning of the unit. We have family-based therapy to focus on what is working and what can be improved. Purpose has been a foundation of recovery from any condition. It is important to serve a purpose and help others. As we do so, our esteem builds and as we do more, we can do more. Through the 8-week program, you will build a strong recovery community, around yourself. When you finish, you don't leave alone. You leave with a healthier body and mind, a stronger home life, a sense of purpose, and a community that continues to lift you on your journey.
Treatment includes individual therapy, group therapy, trauma recovery, mindfulness work, and simple skills to restructure your thinking into a more productive framework. You will be led by professionals and others who have experienced similar struggles. Be prepared to work. We are accepting motivated individuals and families who want to recover to a new freer and healthier life.
Contact Us
The team at Desert Marriage & Family Counseling would be happy to assist you in any difficulties that you might be experiencing as a couple or individual. Contact us today for an appointment.